How it Works
Apply For A Quick Loan
We Search The Market
You Get Your Loan
Use our quick loan application and we'll search over 15 lenders who provide loans online 24/7, no paperwork, no calls.
Access to ALL major short term lenders.
Free to apply online. Instant decision.
Borrow from between $300 - $10,000.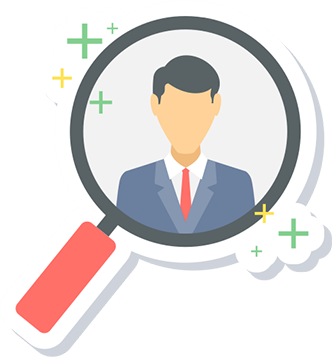 Now that you know how we work, let us find you a lender.
420

Arvin

Term: 3 months

Decision in:38s

750

James

Term: 6 months

Decision in:18s

1250

Eva

Term: 3 months

Decision in:24s

400

Edward

Term: 6 months

Decision in:21s

325

Samantha

Term: 12 months

Decision in:32s

640

Richard

Term: 3 months

Decision in:33s

100

Declan

Term: 9 months

Decision in:47s
Payday Loans - Instant Cash Loans Online 24/7 Australia
If you're looking for the best personal loans or payday loans in Australia, you've come to the right place. At Gdayloans.com.au, we have a selection of Australia's finest short term lenders on our panel, ready to approve your loan application in just a few minutes. All it takes is five minutes of your time and a few simple clicks – the insgtant cash loan you need is moments away.
Whether you're looking for a personal loan, short term loan, unemployed loan, 1-hour loan, a secured loan, an unsecured loan or, any other type of personal loan you can think of – we've got what you need at G'day Loans. We will put you in direct contact with lenders most likely to accept, approve and payout your loan today.  With us, there's no waiting around, no piles of paperwork, and no nailbiting while decisions are made. We know that you need cash in a hurry, and our entire system is designed to get you through the process as quickly as possible with minimal effort and distress involved.
Why use G'day Loans? That's an easy one to answer! 
When applying for a loan using our portal, your loan request is delivered to an array of the most trusted and reputable lenders in Australia. What surprises most applicants is that just one application is filled out – that's it.  Within a matter of minutes, you will receive a loan offer! And just 60 minutes after approval, the cash will be delivered to your bank account - ready to use.  At G'Day Loans, our loans are the epitome of 1-hour loans!
In short, using G'day loans means you save time, money, and frustration. You're also more likely to get the loan you want and need without having to waste hours filling out application forms. Just one application and a few minutes of your time is all it takes at Gdayloans.com.au.
What Are Payday Loans and How do They Work?
A quick look at our personal loans will show you that we specialise in payday loans in Australia.  What does that mean, though? What is a payday loan, and how does it work? With so many lenders offering this type of loan, it's a good idea to familiarise yourself with the ins and outs of payday loans (and similar loans, too).
First and foremost, payday loans are quick and easy loans to apply for and even easier to pay back.  A brief definition of a payday loan is a short-term loan extended to a borrower on an unsecured (no collateral) basis. This type of loan is typically paid back via direct debit on your next payday – thus the name! Don't worry if that seems too soon to repay your entire loan amount, though. Many of our lenders offer extended loan terms and will even allow up to 12 months to pay, depending on the loan amount and affordability. 
The term "Payday Loan" can be used to describe all kinds of online loans, including personal loans, same day loans, short term loans, no credit check loans and so on – if you're paying your instalment for your loan on your payday, it's a "Payday Loan."
When receiving a payday loan, the lender will make reasonable enquiries and check your payslips/income details to determine when and how much you are paid. It doesn't matter if you are paid weekly, fortnightly or monthly because most lenders offer flexible payment options to choose from – including weekly, fortnightly and monthly options. 
When you accept a loan agreement through G'Day Loans, you will be required to provide your banking details. These are used to set up an automatic direct debit. This ensures that your loan instalment is automatically deducted from your bank account on the same day your salary arrives. This is great for two reasons.
You never accidentally miss a payment when life gets busy. 
You don't have to budget or make a manual payment.
Types of Quick Cash Loans Available at G'Day Loans
At Gdayloans.com.au, we know that everyone is different and as such, so are their financial constraints and requirements. With this in mind, we offer a plethora of loan options for everyday Aussies – simply take your pick! Whether you are looking for a short term personal loan of just a few hundred dollars or a medium loan of a few thousand dollars, you will find the loan offer for you right here at G'Day Loans. 
 Here's a brief look at some of the types of personal loans we can connect you with in Australia. 
Payday Loans
Payday loans aren't long term loan agreements – instead, they're designed to be very short term. Payday loans act as a cash advance to get you through a rough financial patch, pay for an unexpected expense, or get your kid that birthday cake when you've 'got more month at the end of your money!' It's fairly easy to qualify for a payday loan, and the money is typically paid out within 60 minutes of approval.
Most payday loans range from $150 to $2,000, but in some instances, they can be as high as $5,000. What characterises a payday loan is that it is paid back on your next payday (although alternative loan terms are possible).  Payday loans under $2,000 come with no interest attached but do have establishment and monthly service fees that you need to be aware of.
Personal Loans
Personal loans are instalment loans in that you borrow a fixed amount and then repay it over a certain number of pre-agreed months with interest added. Most personal loans range from $200 to $5,000, but some lenders offer personal loans of up to $10,000.  Many people opt to use personal loans to pay for household renovations, vehicle and appliance repairs, medical bills, vacations, wedding costs, divorce costs, moving expenses, rental bonds, or even buying expenses such as a vehicle, jewellery, and computer, and camera equipment.
The repayment term is typically longer than payday loans and usually ranges from 60 days to 24 months (in some instances, longer terms are offered). Personal loans can be secured or unsecured, and in most instances, if your credit score is good, you will be offered a low interest rate. 
Secured Loans
Secured loans are short term loans that require the borrower to offer the lender an asset to reduce the risk (to the lender) and serve as collateral. In most instances, lenders accept assets such as vehicles (car, boat, motorbike), property, jewellery, stocks, bonds, and anything else of suitable value.
Secured loans are easier to get approval for, and because the collateral asset secures the amount, you can borrow more and repay it over a longer term. Most secured personal loans are used for larger purchases like buying an expensive car, investing in property, carrying out home expansion/renovations, and buying equipment. While short term secured loans are typically repaid over 12 to 24 months, there are instances where secured loan terms, such as mortgages, can extend up to 20 years. 
Unsecured Loans
Unsecured loans don't require any collateral for approval and are typically small. Most are used to pay for emergencies and unexpected expenses or get through a rough financial patch. Instead of relying on the borrower's assets as a form of security, the lender approves the unsecured loan based on the borrower's credit history and affordability – this means you will have to provide a list of your monthly expenses, which can be compared with your income. 
Unsecured loans come in several formats, including credit cards, student loans, and personal loans too. Payday loans are also a form of unsecured loan. You can apply for unsecured loans ranging from $200 to $5,000 right here at G'day Loans. Some of our lenders provide higher loan amounts of up to $10,000.
Bad Credit Loans
If you have a less than perfect credit score, a bad credit loan might be the option for you. With these types of loans, people with a low or non-existent credit score can get the cash they need, especially when traditional banks have turned them down. 
Bad credit is a broad term that can mean several things. If you have "bad credit", you could have been bankrupt in the past, be presently bankrupt, or have defaulted on previous loan repayment. If you're more than 60 days late on a loan instalment, this is considered a "default" and can be considered "bad credit." 
Just because you have a past and have had financial problems before, it doesn't mean that you have to be punished. With a bad credit loan, you can get the cash you need to get back on your feet or pay for unexpected expenses without having to wait for weeks or go through piles of prying paperwork and questions. Bad credit loans may require collateral or a co-signatory, but those that don't typically come with a higher interest rate attached.  Bad credit loans are sometimes used to rebuild a good credit rating. 
No Credit Check Loans
A no credit check loan is exactly that- a loan that requires no credit check for approval. This loan is designed for people with poor credit scores – the only downside is that they come with a high interest rate. These are typically small loans acting as bridging finance of between $150 and $2,000, but some can go as high as $10,000. They are paid back over a fixed period with a fixed interest rate attached. 
For individuals with a poor credit score living paycheck to paycheck, this is a viable option to get some bridging cash when you need it most. No credit check loans are quick and easy to apply for, and borrowers usually receive the cash they need on the same day.
Centrelink Loans - Instant Cash Loans on Centrelink 24/7
Centrelink loans are short term personal loans specifically designed for people earning some or most of their monthly income from Centrelink benefits. These loans are also often called pensioner loans, disability income loans, carer loans, and jobseeker loans.
Many lenders don't offer personal loans to individuals who derive the majority of their income from Centrelink. With a dedicated Centrelink loan, it doesn't matter if you live entirely off Centrelink payments or only rely on it for a portion of your income; you're eligible for a short term loan as long as you meet the lender's requirements. Most Centrelink loans are small to ensure that they are affordable and come with terms of 2-6 months. 
Loans for Unemployed
If you're unemployed and need cash in a hurry, you may think that you're out of options, but you're not. Lenders will still consider unemployed individuals for personal loans and short term loans if they have some other form of income. Perhaps you earn revenue from a property, investment, or Centrelink – proving that you have money coming in every month will increase your chances of getting an unemployed loan.
If you're unemployed but have a good credit score, you are more likely to be approved for an unemployed loan. Because unemployed loans come with increased risk to the lender, the loan amounts and repayment terms are usually small and short, respectively. Most unemployed loans range from $150 to $2,000.
Self Employed Loans
Self-employed individuals often have a hard time getting personal loans when they need them most. This is because the lender may view a self-employed person as a higher risk, and often it's hard to prove a steady flow of income. 
Dedicated self-employed loans make it easier for sole traders and people running their own businesses to get the cash they need now without dealing with all the red tape often associated with traditional bank loans. Lenders offering self-employed loans typically accept tax returns, bank statements, income statements and similar documents as proof of income for a personal loan. 
With the above list in mind, it's safe to say that we have the best payday loans in Australia and work with some of the best lenders. 
Features of an Online Loan
All online loans share the following features. 
Loan Amount
To keep things simple, most of the lenders on our panel offer loan amounts of $300 to $2,000. In some cases, online lenders offer easy cash of up to $5,000, with some even offering as much as $10,000. Keep affordability at the forefront of your mind when deciding on a loan amount. Higher loan amounts mean higher monthly instalments. Only borrow what you need. 
Loan Terms
Online loans typically offer terms ranging from 60 days to 12 months. That said, most lenders in Australia deal with applications on a case by case basis, which means that your loan amount and term will depend on the affordability of the loan to you and, of course, your personal choice.  By selecting a smaller loan amount, you're more likely to pay it off with no complications, and of course, you get a lower interest charge on the loan. Interest is charged monthly, which means the longer your loan term, the more interest you'll end up paying. 
Repayment Schedule
When applying for a loan at Gdayloans.com.au, you will be able to select the loan term and repayment format that best suits your finances. Most loans are set to deduct from your bank account on your payday automatically, but you can set customised repayment schedules in place directly with the lender. Lenders on our panel usually offer weekly, fortnightly, and monthly repayment schedules depending on the size of the loan and the term set in place.
Fees & Possible Hidden Charges
Before signing a loan agreement, it is of the utmost importance to read through it to ascertain what the loan cost is to you and, of course, if any other charges may crop up unexpectedly. We're pleased to announce that our panel of lenders pride themselves on transparency, so you will be made well aware of the fact if there are any additional charges. 
Loans of $2,000 and smaller come with 0% interest but incur a 20% establishment fee once-off and a 4% monthly fee. These are the maximum allowable charges by law on loans up to $2,000 in Australia. Of course, some of our lenders make their packages more alluring by reducing their establishment and monthly fees. 
If you happen to apply for a personal loan of $2,001 and above, your fee structure is going to look a little different. First and foremost, you will most likely pay an establishment fee of $400 and then an APR (Annual Percentage Rate) interest of up to 48%. 
Possible unexpected additional charges include:
Early settlement penalty
Late payment penalty
Collection fees if the lender has to hire a debt collector to recover funds
Lender Reputation
Of course, all of the lenders on our panel have a reputation for good service and transparency in Australia. That said, before signing a loan agreement, we do encourage all customers to do their due diligence to see if the lender has a good reputation and offers the promised transparency. 
For instance, a reputable lender has a valid credit license in Australia and makes its contact details readily available. There should be a way to call the lender and chat directly with them.  Also, online reviews can be a great way to determine if the lender is reputable or not. Visit their social media pages and read feedback on review websites to know who you are getting into a financial agreement. 
Same-Day Payout
Most online loans come in a 1-hour loan format. Once you have applied for the loan, it takes just a few minutes to receive an outcome. If your loan application is approved, the lender disburses the money within the hour. In most instances, this means that the cash arrives in the borrower's bank account on the very same day. However, there are instances where the payment can take up to 24 hours.  Either way, that's fast cash! If you need cash in a hurry, online loans provide just that.
Advantages & Disadvantages of Personal and Payday Loans at G'day Loans
What makes us stand out from the crowd? Why should you apply for a personal or same-day loan with us? Here's why. 
Advantages
Convenience
Online loans are undoubtedly the most convenient loan type in Australia. With these types of loans, there's no reason to leave the comfort of your home to apply for and finalise a personal loan. In fact, you can even apply for a loan while you're on the go, at work, or anywhere else – all you need is an internet connection.
Apply Any Time of the Day or Night
Gone are the days where you had to head out to the bank or lending institution during work or study hours. Now, you can apply for a loan that suits you – any time of the day or night. While you might not get instant approval and payout within 1 hour in the middle of the night, you can rest easy that the lender will be in touch with you the following morning during business hours. 
Interest-Free Loans of $2000 and Below
Australian government regulations stipulate that lenders can only charge certain maximum fees on short term and same day loans. This means that all loans of $2,000 and below come with 0% interest charged. That said, the best personal loans in Australia still come with charges attached. On loans of less than $2,000, you can expect to pay an establishment fee and monthly service fee.
Quick Disbursement
There's no time to wait when you need cash in a hurry, and that's one of the biggest perks of applying for a loan with us at G'day Loans. The lenders on our panel understand the meaning of quick cash and understand that you probably have an urgent expense you need to cover. Loans are usually paid out within one hour of approval, but just in case there's a hold up with your loan (perhaps you applied late in the day or outside of business hours), you can expect to receive the funds the next day.
Manageable Loan Amounts
Our payday and personal loans are designed to be affordable to the average Australian. Loan principals offered by the lenders on our panel hold a small value which means monthly instalments are affordable and easy to honour.  
Disadvantages
High Interest Rates
While all lenders have their own terms and fees attached, many short terms and personal loan providers charge the maximum allowable interest rates and fees on loans above $2,000.  While interest rates are high, personal loans available online still comes with convenience and affordability for borrowers with poor credit scores or who are ineligible for traditional bank loans. 
Are You Eligible For a Loan at G'Day Loans?
Before applying for a loan on gdayloans.com.au, ensure that you meet the minimum eligibility requirements. To be eligible for a loan, you must:
Be an Australian citizen or a registered resident of the country
Have an Australian home address
Be easily contacted via email and telephone
Have a valid form of ID
Earn at least $350 per week
Derive more than 50% of your income from sources other than Centrelink
Be willing to undergo a credit check (don't worry, many lenders provide loans to individuals with bad credit)
Have proof of income (payslips, bank statements)
If you meet these criteria, you can go ahead and click the "Get Loan" button!
How to Apply for a Loan at Gdayloans.com.au
Now that you have a good background on the type of loans we have on offer and your eligibility, it's time to take the plunge and start the application process. Follow these steps to get the process started. 
Step 1: Gather Your Supporting Documents
All lenders in Australia will require supporting documents to verify the details captured in your loan application. Before you start the application online, make sure that you have everything handy. You will need the following:
Official form of ID
Proof of address
Proof of income (payslips, bank statements, income statements)
Step 2: Complete the Quick & Easy Online Application Form
When you click on "Get Loan", you will be presented with an online form. Simply select the loan amount (up to $10,000) and term you wish to apply for and then provide the following information:
Personal details
Financial details
Expenditure information
Read the terms and conditions along with the privacy policy and then click "Apply."
Step 3: Wait Just a Few Minutes for Feedback
Once your application is received, our panel of lenders will have the opportunity to decide if they can offer you a loan or not. If a lender can offer you financial assistance, you'll be notified within a few seconds and sent directly to the lender's website to continue the application process. If your loan request is denied, we will let you know immediately, so that you can make other financial arrangements. 
The lender will contact you by telephone, possibly by email, and discuss the loan agreement with you. Use this opportunity to ask as many questions as possible. 
Step 4: Review & Sign the Loan Agreement
Next, the lender will extend a loan offer for you to review and accept. It's highly recommended to read through the loan agreement to ensure that you understand the contract's parameters. Particular areas to pay attention to include:
Fees and charges that might not have been mentioned in the intial contact
The repayment schedule in place
Terms and conditions
Once you are happy with the agreement, sign it and send it back to the lender. 
Step 5 – Make Yourself Available & Receive Your Cash
At this stage, the lender may request further information and documentation from you. To ensure that there isn't a delay on your payout, make sure that you're readily available to them.  If all is in order with your application, the lender will pay the money into your bank account within an hour. Don't distress if you have to wait a little longer, though; some payments take up to 48 hours. 
Frequently Asked Questions
See our most frequently asked questions below, if you have another just contact us.